Wavetek Stealth High Capacity Battery Rebuild Service
I will rebuild your dead Stealth battery so it works like new!
$105.00 per pack - plus $12.35 return shipping.
This is a quality battery rebuilding service for your dead Wavetek, JDSU, Acterna High Capacity HD Stealth battery pack. I rebuild your pack with new - premium 3800 mAh NIMH cells and return it to you. This service is for the heavy duty battery (pictured below) for the following meters: 3SR, 3SRV, 3HRV, 3SRV/T, SDA-5000, SAM-4040, and SAM-4040D.
After I receive your battery(s), I inspect the case and replace all of the internal cells with brand new premium quality cells. I then charge and test the battery pack prior to return shipping. My turn around time is about 1-2 weeks after I receive your pack(s).
This service is only available to the 50 United States - No International buyers!
Please don't consider shipping me battery cases that are broken or damaged. Only batteries that have dead cells will be considered for re-packing.
To order this service, please click this link:
Email Kevin Custer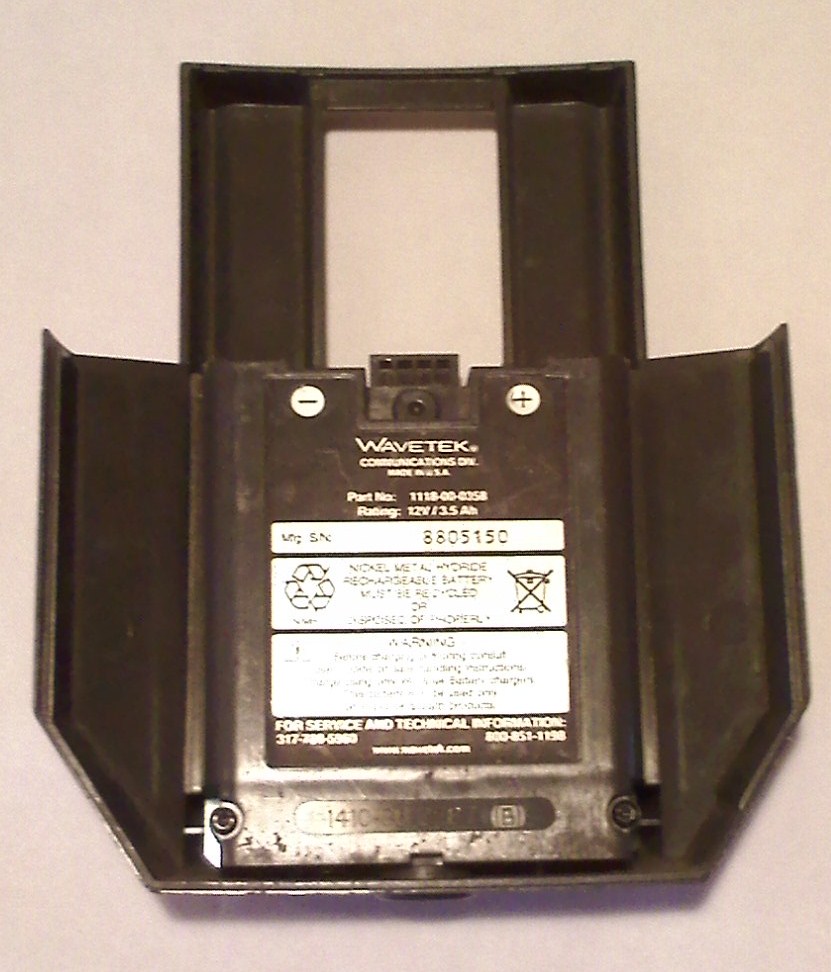 I warranty this remanufactured battery pack for a period of 90 days from the date the product was received by the customer. The warranty covers, through normal use, the ability to receive and to hold the charge when charged by the prescribed manufacturers charger. Any battery pack that has been damaged by impact, fall, water or other liquid ingress, dead short circuit or abused in any way, will void this warranty. If at any time during the warranty period the battery pack fails to recharge (mentioned exceptions not withstanding), I will repair it at no cost if you pay for the return shipping costs. If the battery pack is found to be in a non-warrantable condition when received, you will be informed and the battery pack will not be returned to you - unless you pay to have it returned. My decision is final. No other conditions or liabilities are to be assumed in relation to this product, service, or warranty.

If you have any questions - please contact me through this link:
Contact Kevin Custer
Page last updated 2/28/2014 by Kevin K. Custer
The information presented in this web site and on these web pages is © Copyrighted 1995 - current by Kevin Custer.